5 Most Common Roofing Materials: Which One is Right for You?
If you are thinking of replacing your roof, you may wonder what roofing materials are available. You may also wonder which ones are better for you. The type of material you choose for your roof depends on different factors, such as your climate and environment. Before deciding on the right one, learn the different types of roofing materials. We share the five most popular ones in this post.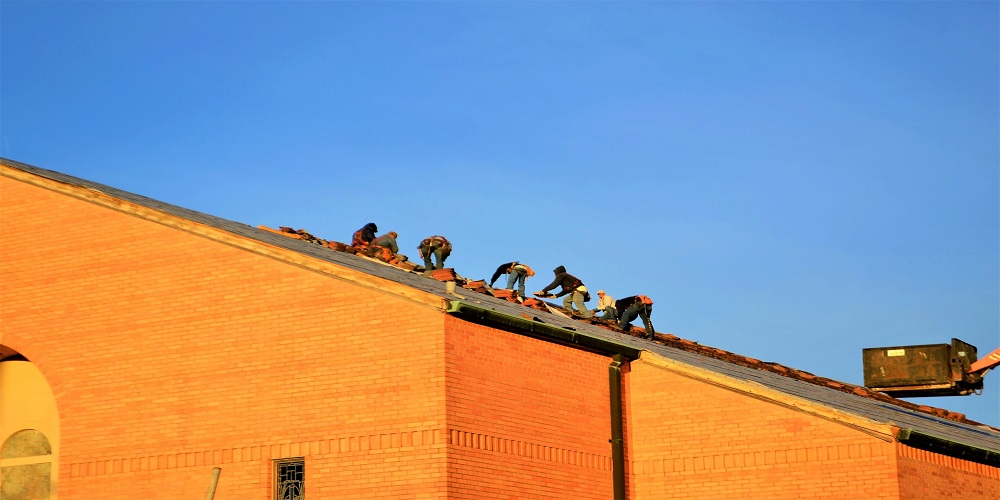 1. Shingles
Shingles material can be in asphalt, composite, or fiberglass. All three are equally popular, though asphalt shingles roofing materials are very common in the US. The reason is that they are long-lasting and quite affordable. Many also find them easy to install, though hiring a roofing company for a professional job is better. These materials cost around $5.50 or less per square foot, and the installation is also affordable. It can last up to 30 years and is recyclable. Roof manufacturers sometimes mix mineral composite fiberglass and asphalt to produce different colors. For this reason, you find blue, grey, or green roofs. Although, the colors fade over time.
2. Metal
Metal is quite popular because of the affordability of aluminum and zinc. However, they are more expensive than shingles. The average price per square foot is $11. It can be higher or lower depending on the design and quality. These materials are light and recyclable. They also come in various colors, and you can paint them. But they strictly require a professional to install them and are not soundproof on their own. If you require soundproofing, you'd have to get it separately.
3. Wood
Wood is a great choice for a roofing material if you are building a cottage or replacing its roof. These materials can last more than five decades in dry climates. But if you live in fire-prone areas, you need to have it treated for fire-resistant. Some of these types of wood repel insects, making them great for cottages near the wood or countryside. Cedar and pine wood are good examples. Their average price per square foot is $7. On the downside, they are not easy to maintain and are prone to water damage.
4. Concrete and clay
Concrete and clay tiles are not as popular as the ones listed above. But they give buildings a beautiful and luxurious appearance. Clay tiles are quite heavy but are more durable than the rest. Many choose concrete over clay because of its versatility and lower price. But it is as heavy as clay. Only a professional can handle your roofing if you choose this material. The price for a square foot starts from $300, and the roofing can last up to 50 years.
5. Synthetic roofing materials
These new types of roofing materials come in polymer, rubber, or plastic. You will find them in different colors, textures, and styles. Some are fire-proof. They are durable and low-maintenance but quite expensive. The average price for synthetic roofing material is $300 per square foot. Roofing companies often provide up to a 50-year warranty for these products.